Last updated 9/12/02. Comments, questions or corrections? Contact Art Flavell
Home •
Chorus •
Quartets •
Events •
Newsletter •
Photo Album •
History •
District •
SPEBSQSA •
Fairbanks
www.mosquitonet.com/~flavell/history.htm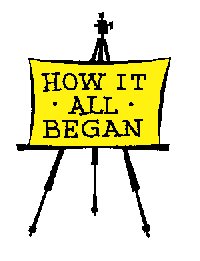 Welcome to the Great Land Sounds
Chapter History
In October of 1968, the local Sweet Adelines chapter presented a show at the Alaskaland theater in Fairbanks. The Western Continentals, current International Quartet Champions, were invited to headline the show in the hopes that enough interest could be generated to form a SPEBSQSA chapter in town. They did, inceed headline that show ... in true international championship style. Fairbanks patrons had never before heard chords rung like those guys did it.
The quartet was accompanied by two influential people in the barbershop world. Lloyd Steinkamp, their coach and representative from international headquarters in Kenosha, WI and Keith Axline, an international board member and president of the Evergreen District came along. With help from these two, we "beat the bushes" in and around Fairbanks and rounded up 30 guys whose names were submitted to headquarters and we became the Golden Heart Chorus, a licensed chapter of SPEBSQSA, Inc. We are also registered and incorporated in the State of Alaska.
A year later, in early October, we presented out first show to Fairbanks patrons: "Sugarcane Jubilee," The Salt Flats quartet from Salt Lake City, UT was our headline quartet and Ken Fletcher, Evergreen District president came to town and made the official presentation of our charter. The official date of the charter is September, 1969. We had 38 dues-paying members at that time. The chapter's name was changed to The Great Land Sounds in 1974.
This year marks the 61st anniversary of our society. We are a singing society; we sing for fun and we are a service organization. Our service to children with multiple handicaps, especially speech-related handicaps, is a service of which we are most proud. We accomplish this through the Harmony Foundation, which is directly related to "Heartspring," located in Wichita, KS.
Our service to friends and neighbors in interior Alaska is done through contributions to Alaska crippled children and adults and by way of singouts and shows. We will sing for any reputable organization. We are a non-profit organization and you can rest assured that if you buy a ticket to one of our shows or make a contribution at one of our singouts, that money will go for a good cause.
Each year in June, we meet with other Alaska chapters for our "Summer Solstice Weekend." We have experts come to work with us on various facets of the barbershop craft. A typical get-together includes instruction Friday evening and all day Saturday and a show for local patrons on Saturday evening. Of course, there is plenty of impromptu harmonizing before, between and after scheduled sessions! This has become an annual event since our first one at Paxson's Lodge in 1974. Other venues have included McKinley Park, Talkeetna, Valdez and Anchorage.
Our chapter is still active and as diverse as ever. There is one charter member still in the group, some who have been active for many years and some newcomers. We still enjoy singing and performing in the "Barbershop" style. Come and join us!