Welcome to the Canine Clubhouse!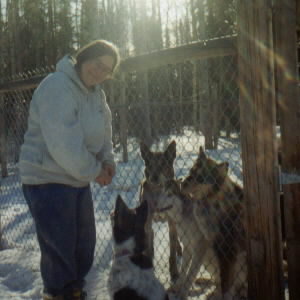 Leslie and our happy dogs are enjoying the bright morning sunshine in the large fenced yard that we built, called the Canine Clubhouse.

Nothing like a handful of treats to get everyone's attention.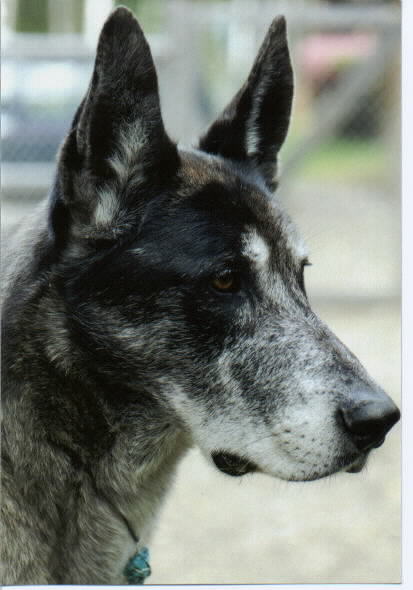 This is Jagger, our oldest at 15. He is a 100 pound Great Dane mix with a heart of gold. We adopted him when he was 2 years old, after he had been through 6 homes. It wasn't until we started to run him as a sled dog that he really bonded with us. He always wants to see what's further down the trail.
| | |
| --- | --- |
| | This is Neesa, a mixed Northern breed. She has such a soft, thick coat and doesn't mind the cold at all. She likes winter walks, sniffing for rabbits, digging holes, and playing tug-of-war. |
This is Kayla Brighteyes. She's a psychic little sled-dog with springs in her legs and joy in her heart. She is an 8 year old Alaskan Husky who's still squiggles and romps like a puppy.

Teddybears of the world beware!