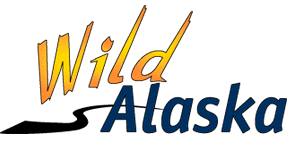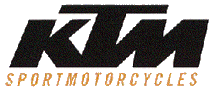 Click on the photos for full size
or check out the Photo GalleryOne
Wild Alaska Distributors Fly-Ride-Fly Program

Vacation in Alaska and experience some of the best riding in the world on your new KTM, Husaberg or BMW motorcycle.
Wild Alaska helps you design your dream motorcycle adventure. Whether it's dirt, street or dual sport riding, rely on Wild Alaska's vast experience of touring, trail riding, gravel road sliding, and motocross to give you the advice to maximize your vacation and minimize your hassles. Wild Alaska points you in the right direction, armed with commercial maps and hand drawn ones to sites usually missed by most visitors. Wild Alaska works closely with a Fairbanks travel agent or with your agent to assemble the motorcycle adventure of a lifetime. Take advantage of numerous side trips without your motorcycle or ride continuously under the midnight sun. Stay in hotels every night or campout, eat at restaurants or cook freshly caught fish over a fire. It's your choice and Wild Alaska is here to help it happen.
Have Wild Alaska crate and ship your motorcycle to you when you return home. Motorcycles are generally sold for list price plus normal freight charge and a pre- delivery set up fee of $50. You do not pay any extra money to buy your motorcycle in Alaska! There is no sales tax but you may need to pay your own state's tax upon your return home. Crating charge is $100 to $200 depending on the motorcycle size. Also, the truck or air freight ($300 to $600 estimated) to your home is the buyer's responsibility. Airfare, hotels, pick-up truck rental, beer, pizza and any other life necessity is also the buyer's responsibility.
Ample notice must be provided in order to secure the desired motorcycle along with a deposit of 25% of the purchase price.
.
An ever changing supply of pre-owned motorcycles may be available for our sale and buy back program. Contact us for details.
A full range of motorcycle, atv and snowmobile parts and accessories are available in stock or can quickly be acquired from any of the aftermarket companies or distributors.
Wild Alaska Distributors is an authorized KTM and Husaberg dealer and works closely with Trails End BMW to offer this exciting opportunity.

Wild Alaska Distributors about us
P.O. Box 31
Ester, Alaska 99725
(907)474-4281 voice
(907)474-4282 fax
E-mail us!
wildalaska@mosquitonet.com
Trails End BMW
P.O. Box 80754
Fairbanks, Alaska 99708
(907) 479-2367
This page edited by Russ Mitchell, Inkworks.
Last updated 11/09/99.
You are Visitor No: