Eielson Memorial Building—University of Alaska, College, Alaska
Pen & Ink on Bristol Board, Image size 9"x 13"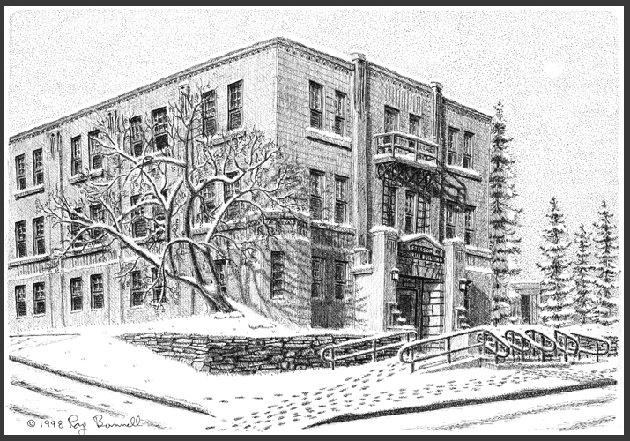 This building, constructed as a memorial for pioneering Fairbanks pilot Ben Eielson, was
completed in 1940. The building as originally designed would have been an impressive
structure with Jacobian (17th Century English) influences. However, due to budget
constraints the design was simplified and the building emerged as an Art Deco-style structure.
The original plans called for octagonal corner towers on the west side of the building, but only
the first floors of the towers were completed.