Masonic Temple—Fairbanks, Alaska
Pen & Ink on Bristol Board, Image size 8"x 10.25"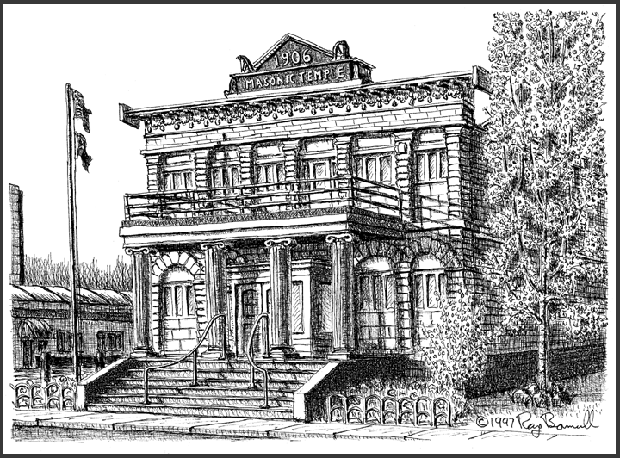 This building was constructed in 1906 for the Tanana Commercial Company and bought
by the Fairbanks Masons in 1908. The Masons enlarged the building and added the Renaissance
Revival-style facade, which is made of pressed metal sheets. Dawson City's Masonic Temple has
a similar facade, also of pressed metal. The Fairbanks Masonic Temple is on the National
Register of Historic Places.