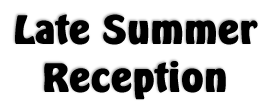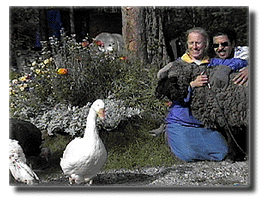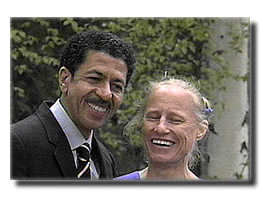 Vivian and Ron are as usual building, fishing, cutting new trails, picking berries, raising chicks and dreaming of next winter. Please mark your calendar for Saturday August 23rd - 4 to 9 pm. Plan on a drive out to TIVI: come out and taste Vivian's smoked salmon and see what you think of her gorgeous flowers.

A Tour of our grounds - Garden, Rock Gardens and Fish Pools, Sled Dog Kennels and our Animal Pen.
Dinner served informally, picnic style approximately at 6 pm.
Preview of some of the audio - video footage to be used in the tape "Tales of Mushing along the Yukon"
Witness and possibly ride in the sled dog powered "Arfmobile"
Dress casually and comfortably. Enjoy conversations with a variety of interesting and innovative Fairbanksans. A phone call from you would make planning easier.