KJNP AM 1170 khz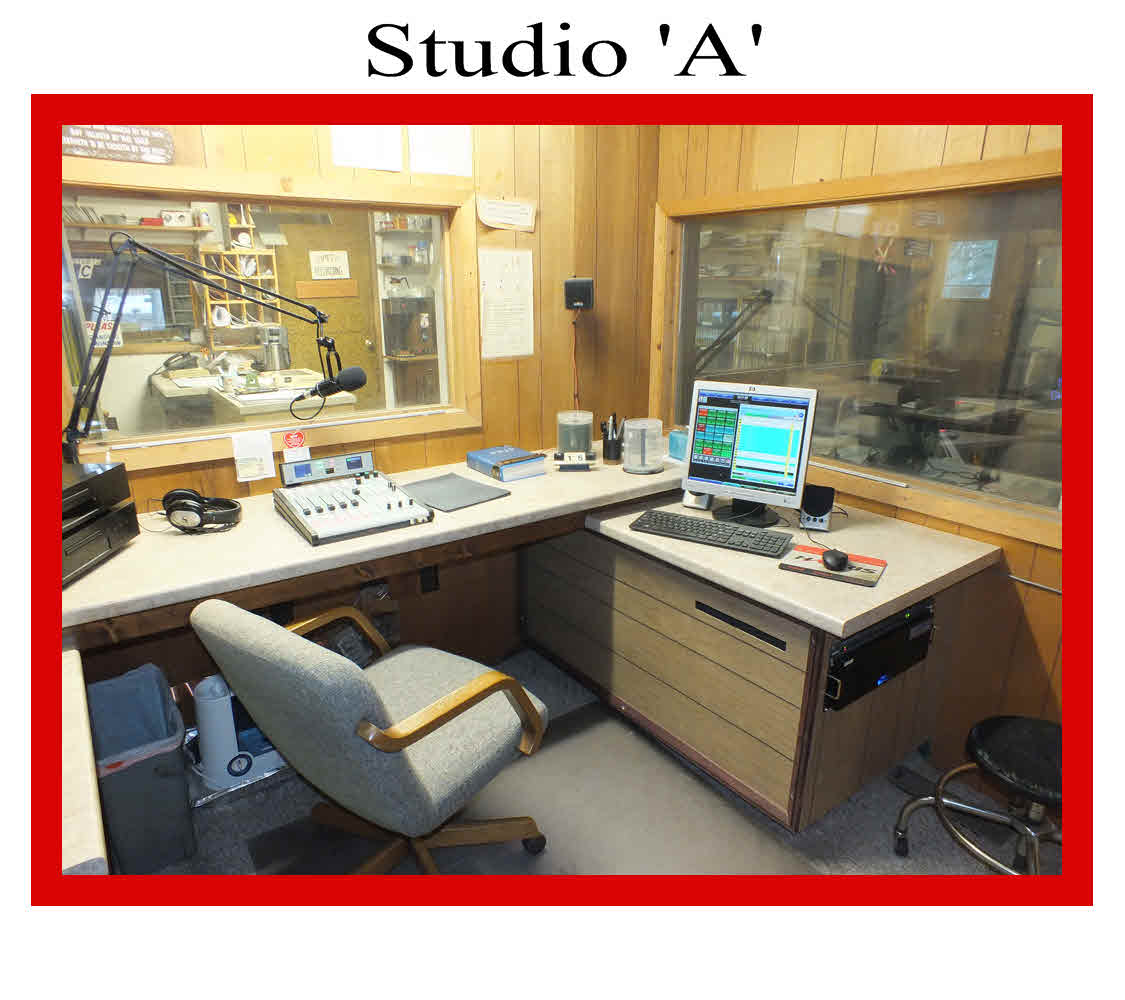 KJNP AM is a 50,000 watt station and is on air approximately 19 hours a day during the summer and 24 hours a day during the winter. This is from November 01 to March 31 when it is dark out and the AM signal has the most coverage.
KJNP AM reaches North Pole, Fairbanks area and remote villages in Alaska in the radius
of 200 miles in the summer and an unknown distance in the winter months. We have received listener reports from around the arctic.

The format is Country/Gospel Music, News, Bible, Children's and Family Programs
KJNP Radio also puts our programming of the AM station on local FM Translators covering Barrow, Ft Yukon, Circle, Dot Lake, and Tok.
A unique program to KJNP is Trapline Chatter. This is a unique daily program that enables family, friends and acquaintances to contact those who live in the Village and Bush area's of Alaska that may have no other means of communication.
Those who use this program call KJNP at 907-488-2216 to send messages that may contain a greeting or letting them know that they are sending mail or boxes their way and to be looking for them. They also get birthday or anniversary greetings, announcements of the birth of babies, and the engagements of friends and loved ones.Those who live in some of the Villages or the Bush with no communication welcome this program as it comes in very handy to to hear news from the homefront.
We accept messages Monday thru Friday from 9:00 am to 8:00 pm, Saturday from 8:00 am to 10:00 am and 5:00 pm to 8:00 pm, and Sunday from 5:00 pm to 8:00 pm.
This program can be heard Monday-Friday's on KJNP AM 1170 and KJNP-FM 100.3 at approximately 9:20 pm. It also airs approximately on Saturday's at 9:30 pm and Sunday's at 9:35 pm.
KJNP AM FCC Information
KJNP AM Public File on the FCC webpage
KJNP AM EEO File on the FCC webpage
KJNP AM Political File on the FCC webpage
For help with KJNP AM's Public File Contact Reginald Swedberg at (907) 488-2216
KJNP FM FCC Information
KJNP FM Public File on the FCC webpage
KJNP FM EEO File on the FCC webpage
KJNP FM Political File on the FCC webpage
For help with KJNP FM's Public File Contact Reginald Swedberg at (907) 488-2216
KJHA FM FCC Information
KJHA FM Public File on the FCC webpage
KJHA FM EEO File on the FCC webpage
KJHA FM Political File on the FCC webpage
For help with KJHA FM's Public File Contact Reginald Swedberg at (907) 488-2216