---
WELCOME TO OUR NEW CATTERY PAGE!
We have fallen in Love with Exotics!! The "short hair" Persians and best of both worlds!
"From Russia,the Ukraine and now Sicily with Love" come our new show/breeding Exotics. We give our heart felt thanks to Olga Mogilnikova of Doll Like Cattery, Irina Khrystich of Sunblest Cattery and Flore Giusy of Floregatti's Cattery for sending us these wonderful kittens and a special thanks to Galina Dmitrieva of Vita Nova Cattery for all her help and expertise.
We also want thank Anne Ritzinger and Mel Hellman of Ritz-O-Cats and Cats-Be-Me for our first bi-color boy and all of their kind and wonderful advise and help. Our "Exotics" carry bloodlines including Doll Like, Sunblest, Vita-Nova, Becton, Kikicat, Ritz-O-Cats, Cats-Be-Me, JKZoo, Spellbound, Kis'Herbas, Seilerhohe, and many more. Pedigrees on request. If you would like to contact us by phone you may call us at 775-537-6755 or email us by clicking on the link below.
ATTENTION!!!!!
PLEASE NOTE!!!!
OUR CATTERY IS NOW LOCATED IN SUNNY NEVADA!!
All OF OUR EXOTICS ARE DNA TESTED FREE OF PKD WITH CERTIFICATES SHOWN ON REQUEST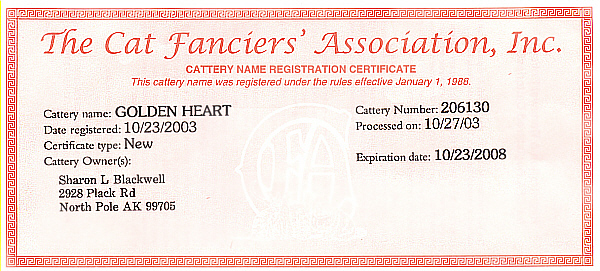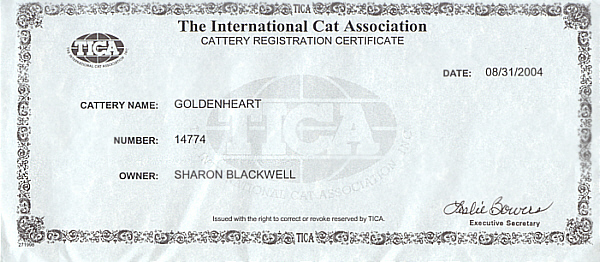 ---
Return to Golden Heart Home Page