Christmas Family Pictures 2002

This page is under construction. Keep checking back please.

Happy Holidays from Alaska.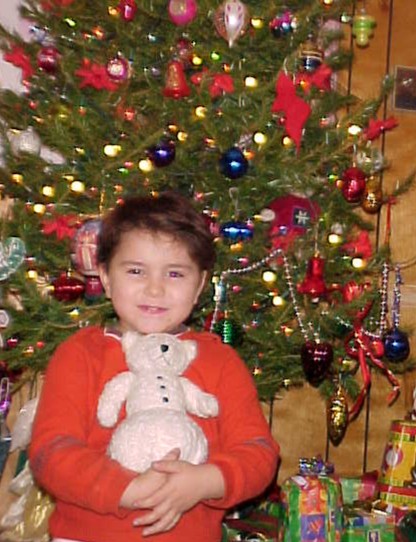 Snow bear says "Hello" from North Pole. These two are decorating the tree. Our little guy is working on getting the garland back on. I see there is only a tiny bit back on the tree. He loves to decorate and redecorate the tree so we give him LOTS of plastic ornaments and beaded garland to move around the branches he can reach.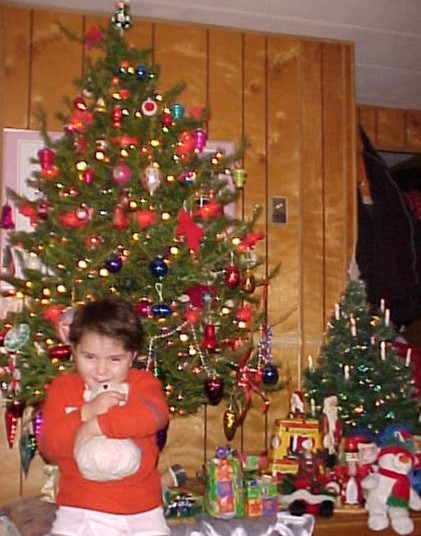 The tree is up, decorations are out of the boxes. Snow bear is getting a hug now. Snowbear has been in a box since last Christmas. He must be happy to see her. The other stuffed Christmas toys are out on the table too, waiting for batteries. How do you like the size of the trees? The big tree is our family tree, the little fiberoptic tree on the right is Dad's.
More to come.
HOME NEXT